Events and Coaching
When a disc golf course is ready to be introduced to the community, it's time to celebrate! An opening ceremony is a great way to introduce the public to a new course. Invite all of the surrounding residents to check out the course, including local businesses and media.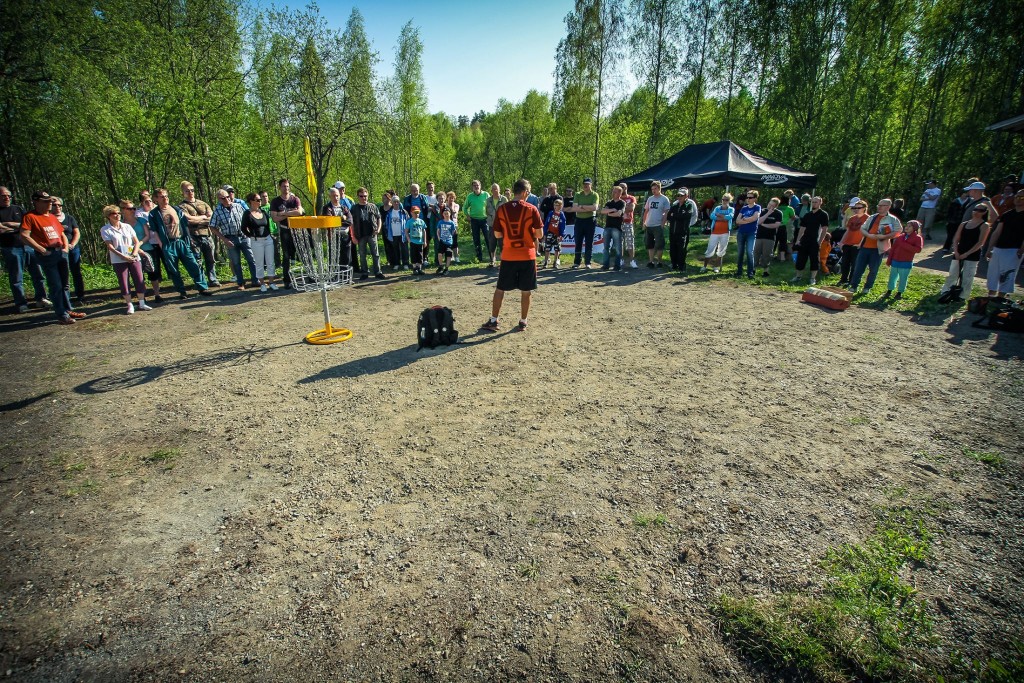 The Opening Ceremony
Our opening ceremony is a festive event, and it includes a presentation of disc golf, demonstrations, beginner teaching, competitions, and equipment sales. During the event, the sport of disc golf will be explained and many people will find a new hobby or sport to indulge in. We take care of all aspects of the event including all the necessary equipment.
Discover Disc Golf Days
As an extension of the opening ceremony, we arrange a DiscoverDiscGolf Day. These days are fun filled and give the community a chance to get to know disc golf and it's players. We put together these events for many different groups: councils, schools, businesses and various other events.
The event includes presentations on the sport of disc golf, throwing tips, teaching lessons, demonstrations, and competitions. We take care of the details of the event including bringing the equipment with us. The organizers of our events are disc golf professionals, so we leave you with nothing to worry about.
Disc Golf Coaching
We offer disc golf lessons starting at the basic level all the way up to advanced level pro tier. Our courses are geared toward learning different throwing techniques and building individual skills. We also take the time to go over the rules and history of the sport.