Corporate Team Building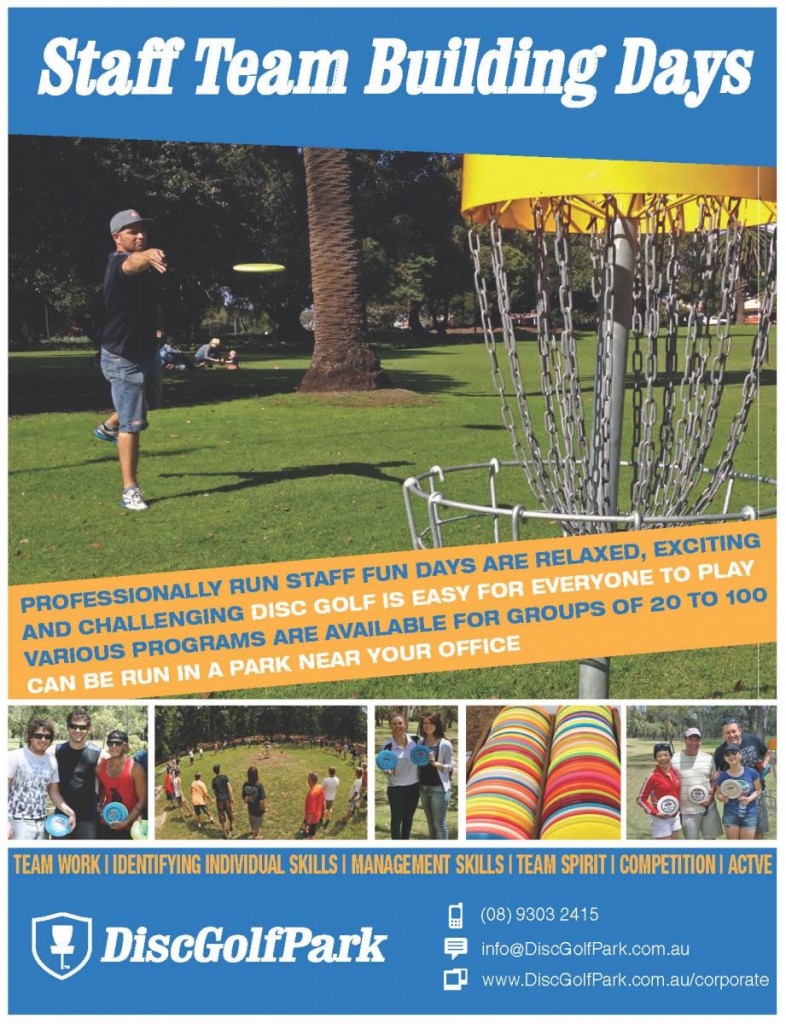 If you are looking for an enjoyable team building day or staff fun day, DiscGolfPark offers professionally run corporate disc golf days that are relaxed, exciting and challenging. We offer various programs from 2 hours up to a full day, and we can accommodate groups of 20 to 100 people.
Disc golf is one of the fastest growing sports in the world. It is played with similar rules to traditional golf, except players throw a flying disc (Frisbee™) from a designated tee area to an elevated metal chain basket to complete each hole in the least number of throws.
Disc golf is easy to learn for players of all ages and abilities, yet it is infinitely challenging. It is popular around the world because it is an inexpensive sport that kids, adults, families, and friends of different abilities can participate in together.
We provide all the equipment required to make your disc golf day run smoothly and safely, including tee markers, portable disc golf baskets, and quality golf discs. We can even provide you with customized discs with your company logo or any design you would like on them.
We can easily set up a temporary disc golf course with our portable equipment in most parks around the Perth metro area. We can find a site that suits your needs and ensure everything about the day is suited to your requirements.
Our corporate disc golf days are affordable and they provide a fantastic opportunity for stress-free social interaction between your staff members. Contact us today for a quote or for more information.
Download our Corporate Team Building flyer.