DiscGolfPark Concept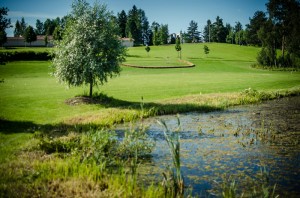 DiscGolfPark complete solution includes:
Professional course design
Official DisCatcher targets
InfoBoard complete course sign
Detailed TeeSigns
TeePads
Course and individual hole map drawing
Instructions for installation and maintenance
Take Advantage of the New DiscGolfPark
A DiscGolfPark solution isn't over when the course opens. You can utilize our unique services for your inaugural event or for DiscoverDiscGolf days. These events will provide the maximum amount of exposure for your new course.
Affordable Sports Facility Construction
The most significant advantage of a DiscGolfPark is its affordability. A DiscGolfPark's total cost is only a fraction of traditional sports facilities. For example, a 9-hole DiscGolfPark solution costs around $13,000.

DiscGolfPark Products
A DiscGolfPark solution includes all you need for a proper disc golf course. Below you will find more information about all of our products.